Alexander Technique teachers
Teresa Neches and Michael Keall are fully qualified Alexander Technique teachers following three years of full-time training in an internationally recognised course in Australia. They established the Alexander Technique Studio in 1992 and since then have been teaching individual classes and introductory courses in New Zealand, Australia, Spain and England. They taught trainee teachers from 2001 to 2004 on the Alexander Technique teacher training course, WATTS, in Wellington.

Michael Keall – graduated from the Centre for Alexander Technique Studies, Sydney in 1991. He and Teresa pursued post-graduate study in London with senior teachers. They established a private practice in Wellington in 1992. Michael has a PhD in injury prevention, LTCL and Performers' Diploma in piano performance and has worked professionally as a pianist in concerts and radio broadcasts. Michael is a member of the Australian society. AUSTAT and the NZ society, ATTSNZ. These professional societies are affiliated with the major teachers' societies worldwide and maintain internationally high standards of training and professional ethics.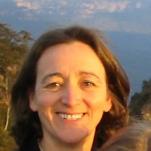 Teresa Neches – also trained at the Centre for Alexander Studies, Sydney, graduating in 1991. Following post-graduate study in London, she has taught in Wellington since 1992 apart from eight months' teaching together with Michael in Spain and the UK in 1995-96. Teresa has a degree in journalism and a Masters degree in applied linguistics. Teresa and Michael regularly run introductory courses in Wellington, Lower Hutt, Porirua and Kapiti, including courses for musicians and people suffering from (or in danger of suffering from) OOS/RSI. Teresa is a member of the UK-based society, STAT and the NZ teachers' society, ATTSNZ.